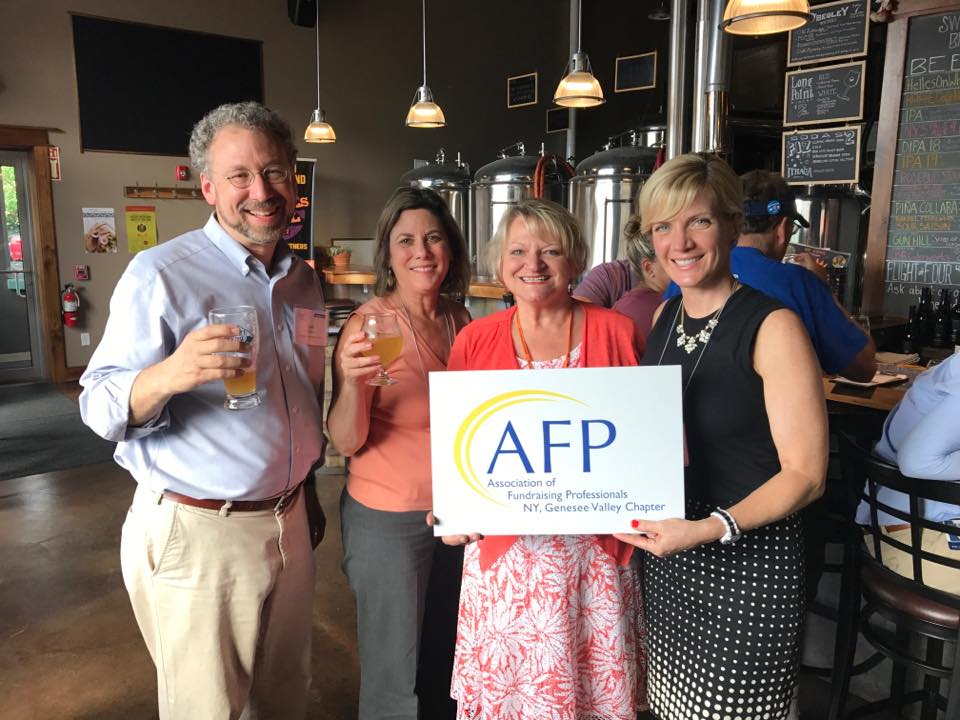 Since 1960, AFP has inspired global change and supported efforts that generated over $1 trillion. AFP's nearly 30,000 individual and organizational members raise over $100 billion annually, equivalent to one-third of all charitable giving in North America and millions more around the world.  
When you join the Genesee Valley Chapter, you become a member of the Association of Fundraising Professionals (AFP), the standard-bearer for professionalism in fundraising for more than 40 years with over 167 chapters throughout the United States, Canada and Mexico. 
Our chapter offers unlimited opportunities to meet and work with fellow fundraisers, develop mutually beneficial relationships, learn the ins and outs of the business, and gain invaluable bench-marking information about your market. There are also several educational opportunities including:
---
Become A Member
To become a member of AFPGV, review our membership options outlined below then then follow the applicable link to complete the online registration form, or to download a printable form. Both Individual and Organizational membership options are available. Click here to read the FAQs about joining AFP.
The organization will designate one fundraising professional to receive the benefits offered in this membership category. The membership may be transferred to another individual if the original member leaves the organization. Must subscribe to the AFP Code of Ethical Principles and Standards

and promote the

Donor Bill of Rights

. Limit one membership per organization. Nonprofit Organizational members in good standing may vote, serve on chapter or Association committees and task forces and hold Association or chapter office


For income tax purposes, dues are not considered a charitable contribution.  If you or your organization is permitted to deduct your dues from gross income under the U.S. Internal Revenue Code, AFP estimates that 3.9% of your dues are not deductible due to AFP's advocacy efforts.