We've gone digital!
Welcome to your new AFPGV Chapter and Verse Newsletter! Hear all about what's going on in our chapter and learn more about industry news and trends - straight to your inbox!
As we move into a new generation of Chapter and Verse, we'd love to hear your feedback. Please take some time to fill out our survey and tell us what you like! (...or don't!)





A Message

from Our

President

June 2018

Greetings, fellow fundraisers. I hope that you had the opportunity to Invest in Joy at the AFPGV Regional Conference and that you left the day refreshed and ready to tackle new challenges.
One of the challenges that I propose we tackle as a group is that of diversity. Our AFPGV membership is a wonderful group of people dedicated to having a positive impact in our community, but we are not a terribly diverse group. Our chapter has made strides in recent years to change that. We have adopted a policy on diversity and as a board have committed to ensuring our communications are accessible to a diverse audience. Those efforts have been acknowledged by AFP International. We have earned the Friends of Diversity designation from AFP International for the last three years running.
We have also resurrected our mentoring program (thank you membership committee) and I think opportunity lies there. In your travels in our community, I encourage you to take the time to extoll the virtues of a career in fundraising. Consider serving as a mentor yourself with the goal of having our membership more accurately reflect our community. If you don't know where to start, our Diversity Chair Alyssa Whitfield ([email protected]) has some great ideas and would be happy to help you get connected to a mentee.
We members know the value of learning from and networking with our fellow fundraising professionals. Let's encourage others interested in serving the nonprofit community to get engaged as well!



Gretchen Wood, CFRE
Executive Director and Chief Advancement Officer
Monroe Community College Foundation



What's Happening




Takeaways from

#AFPFC

in New Orleans



(pictured on left: Jillian Carter,
Anne McKenna, CFRE,
Julie Murawski, Taylor Freitas)

Q&A with 2018 Chamberlain Scholar, Taylor Freitas, Development Manager at St. John's Foundation


AFPGV - Tell us about your conference experience.

Taylor - So much better than beignets! (did I really just say that?) For three days, the city of New Orleans became host to the largest gathering of fundraising professionals, students, educators, thought leaders, and vendors in the world. Being surrounded by thousands of people who do so much good in the world was simply awe-inspiring.
Honestly, there's no way to adequately recap the entire conference, but here are a few highlights:
AFPGV - How will you use what you've learned at the conference?

Taylor - With more than 90 education sessions, choosing what to attend was a little overwhelming. Luckily, many of the presentations were made available online, so I tried to attend sessions that covered a range of topics. From tangible subjects like annual campaign strategies and best practices in stewardship, to more thought-provoking issues including philanthropy's role in democracy, the content covered was robust and insightful. I hope to adopt much of what I learned into my own fundraising practices. And remember, don't just follow best practices...define them!


AFPGV - What does receiving the 2018 Chamberlain Scholarship mean to you?

Taylor - Having the opportunity to represent AFPGV as a Chamberlain Scholar at the 2018 International Fundraising Conference was a true honor-thank you Scholarship Committee! Networking with the rest of the 2018 Chamberlain Scholars during the first morning of the conference was one of the highlights of my conference experience. In addition to mingling with fellow scholars, we were able to meet donors who support the AFP Foundations for Philanthropy (which helps support the Chamberlain Scholarship). One of the donors I met happened to be the conference speaker whom I most wanted to see. Thanks to the Chamberlain Scholarship, I was able to connect with this individual in a setting that would have otherwise been impossible.

AFPGV - How do you plan to give back? (i.e., volunteer with AFPGV, donate to the chapter, etc)

Taylor - As a member of AFPGV's Marketing & Communications Committee and Scholarship Committee, volunteering is something I value and will continue to do. I will also support our local chapter by donating to the Be the Cause Campaign, as well as future Chamberlain Scholars through the AFP Foundations for Philanthropy.

Need to Know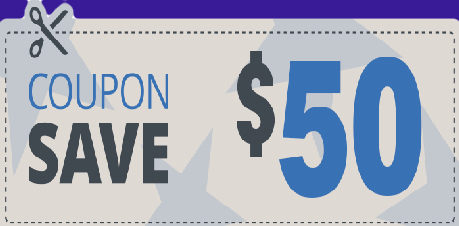 Save $50 on a New Professional of Associate AFP Membership until June 30th.


Want to present at an AFPGV Educational Program? Submit a proposal today!

Copyright © 2018 Association of Fundraising Professionals - Genesee Valley Chapter. All rights reserved.