Welcome to The Association of Fundraising Professionals Genesee Valley Chapter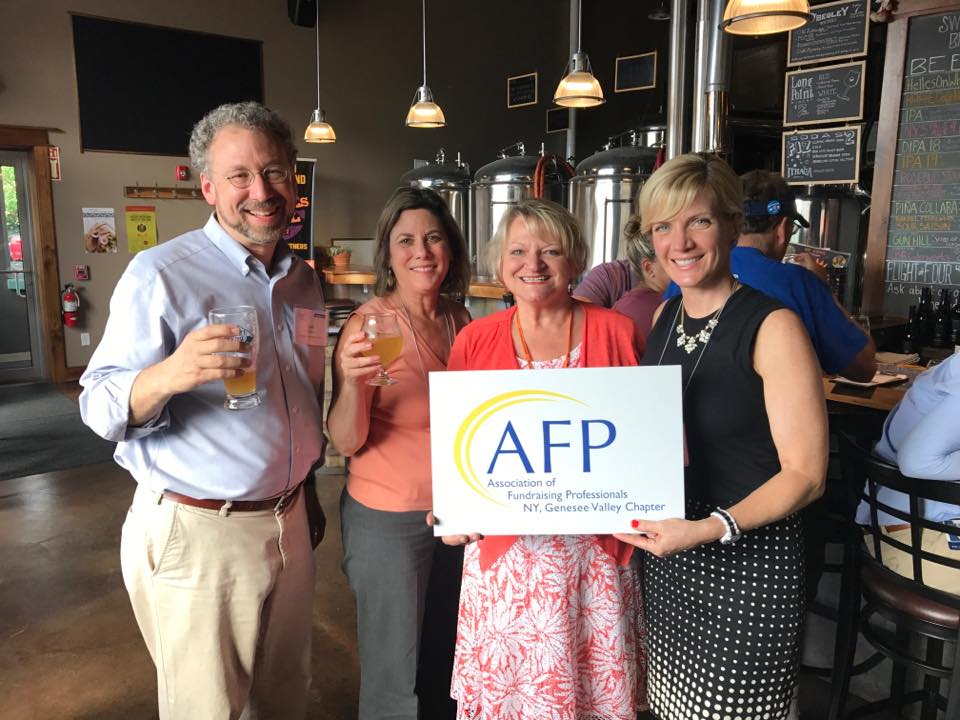 Thank you for visiting our website! The AFP Genesee Valley Chapter is a volunteer-based organization representing more than 250 fundraising professionals in the Greater Rochester region. Our mission is to advocate for philanthropy and to promote ethical and successful non-profit development by addressing the needs of diverse fundraising professionals in our region. 

If you're a member, use the Member Login button at the top for access to exclusive information including a membership directory, and more.
Members and guests alike can login, register and pay online for Events.  Check out our Resource Center for links to even more information.

We are a very active AFP chapter and invite you to join us at one of our Upcoming Events!
---
Upcoming Events

Job Center



Annual Meeting and Holiday Party

Tuesday,December 10
5:00 - 7:00pm


Fundraising professionals, are you looking for your next career move? Here are some recently submitted postings. Click here to check out the full list. 

Development Coordinator - JDRF

Executive Director - RESOLVE of Greater Rochester

Director Of Foundation And United Way Relations - Girl Scouts of Western New York

Associate Director, Development - American Diabetes Association


Employers, looking for stellar talent? Post a job to target the people you want to reach: people with fundraising experience and skills.
---
Chapter News

Membership 


December 5, 2019
AFPGV is getting a new website! Please log in and update your member information to get the latest updates.


March 12, 2019
AFPGV has been named a 2019 Ten Star Chapter!



February 28, 2019
AFPGV has received the 2019 Friends of Diversity Designation!



Since 1960, AFP has inspired global change and supported efforts that generated over $1 trillion. AFP's nearly 30,000 individual and organizational members raise over $100 billion annually, equivalent to one-third of all charitable giving in North America and millions more around the world. Please take a moment to learn more about us and what we do. You can also explore the benefits of AFP membership as well as all the different ways you can join in our mission.